the innovative system that makes work on the platform pleasant and protects against microvibrations
Working on the machine platform can be exhausting sometimes:
the noisy engine, the smelly exhaust gases and, above all, the dangerous micro-vibrations that propagate inside your knees and that can cause permanent damages and severe back problems in the long run.
To solve these problems, we have studied and developed the innovative Silent & Go system!
Here it's how it works:
1. After each machine displacement the engine stops;
2. All the movements of the platform, extensions and lifter movements are performed with an electric pump! The operators on the platform can therefore work in peace and quiet, without any noise, exhaust gases, and vibrations.
3. When the operator requires a displacement of the machine acting on the advance lever, the engine starts again until the end of the displacement.

In order not to ruin any of the machine components, the Silent&Go system works only when the engine is hot enough, the battery is well charged, and there are no risks coming from its use. The Silent&Go system can be activated and deactivated at any time by the operator.
Silent&Go can be mounted on both new and used machines.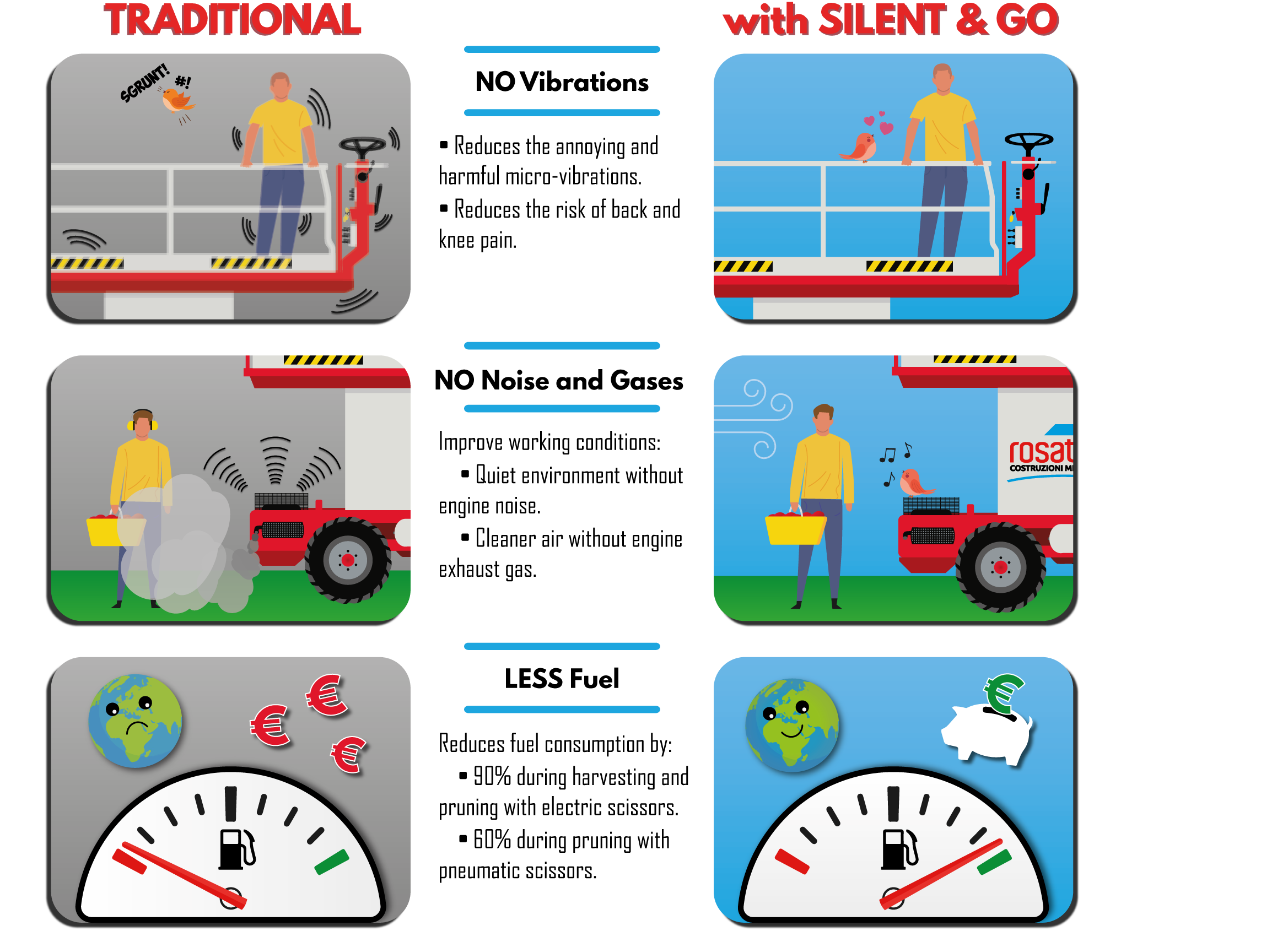 Think about your health and respect the climate!
Equip your self-propelled with Silent&Go!